Grill with "The Best"
Broilmaster® Premium Gas Grills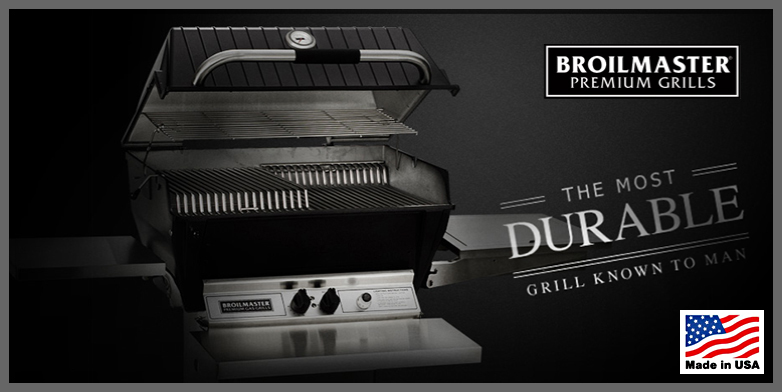 Details
While other grill brands have come and gone – and many have gone overseas – Broilmaster® soldiers on as one of the few grills still made in the USA.
Broil master® offers more cooking configurations than your kitchen stove – including searing, grilling, broiling, smoking, slow roasting, indirect cooking, and even baking.  Add a side burner and you can also count sauté, boil, deep fry, simmer and reduction among your culinary vocabulary.

New, thicker uniform aluminum grill body castings retain heat and are covered by a limited lifetime warranty.
Stainless steel bowtie burner utilizes a patented flame pattern for even heat distribution.
Quality dual control knobs allow for infinite settings between high and low; for even, controlled cooking.
Heavy porcelain-coated cast iron cooking grids provide a non-stick surface to sear much better than wire grids.