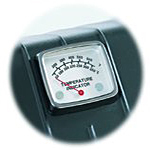 Built-In solid state temperature indicator takes all of the guesswork out of monitoring cooking temperatures for controlled cooking.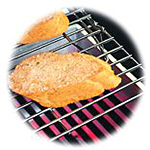 New, stainless steel retractable warming rack for the "P" series increases cooking area up to 50% for grilling, baking or warming.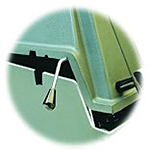 Built-in adjustable lid stop allows slow, even cooking. Wind-shield (not shown) minimizes flame blowout even on the lowest settings.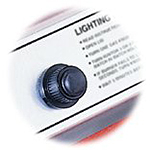 Push-button electronic igniter with redesigned collector box ensures reliable ignition by maintaining a continuous spark.